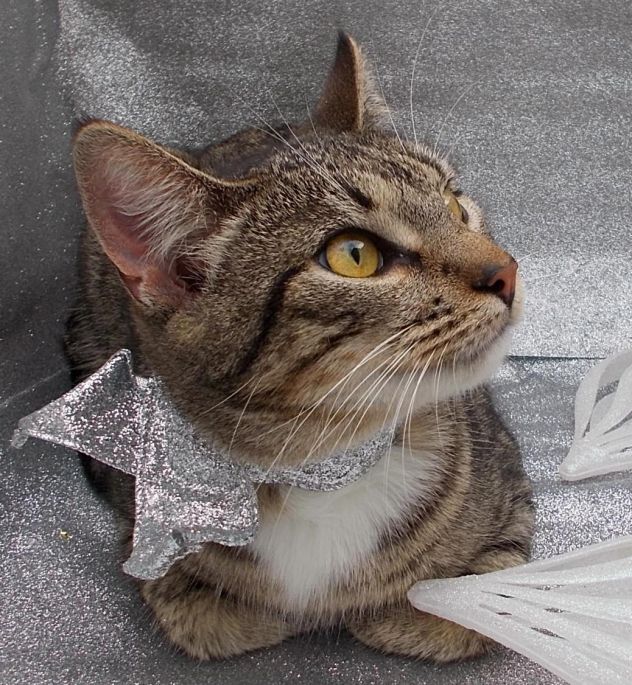 Nala has her white mittens on all fours, ready for the winter! Nala is a 1 year old mackerel tabby with bright gold eyes. She is cautious around unfamiliar places, but very inquisitive with things around her. Nala is attentive with people and fits in well with other cats.
You can help save a life like Nala's by fostering an animal from JCAS. If interested in fostering, contact Kelly at fosterforfriends@gmail.com
If you would like to donate to help us help the foster parents with food, medications and preventatives you can paypal us at fjcasp@gmail.com
WE ARE NOW 501(c)3, nonprofit and all of your donations are tax deductible!!